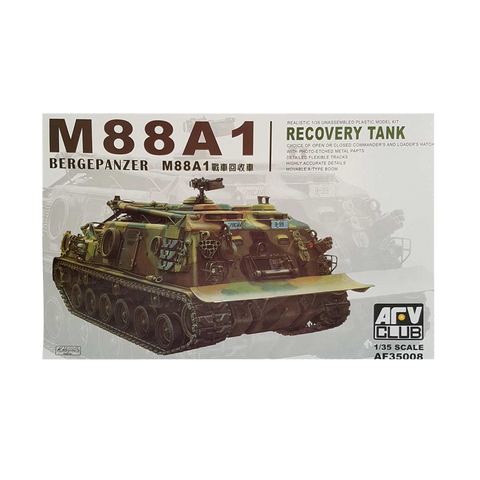 M88A Hercules 1:35 Scale - AFV Club
or 6 weekly interest-free payments of

$10.83
What's this?
---
Check with us when this will be back in stock.
This product is available.
---
The M88 has been used for many years as the primary recovery vehicle for the salvage and rescue of large Main Battle Tanks such as the M1 ABRAMS.   With some modifications this kit can be built into the new Australian Army version which entered service with the 1st Armoured Regiment in 2007 when seven vehicles were bought from the US.   Five more have entered service recently and most are based at Robertson Barracks near Darwin.   For the Intermediate Modeller.
---
We Also Recommend
---