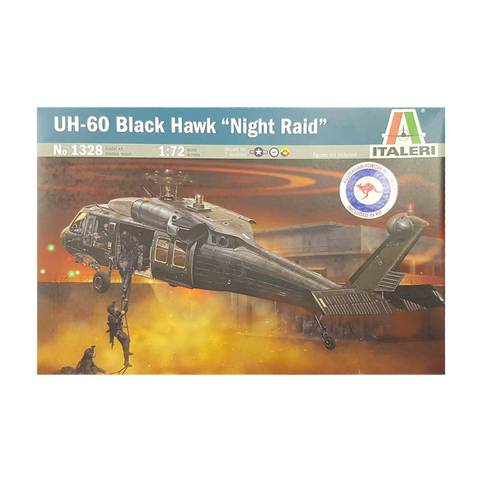 Black Hawk UH-60/MH-60 1:72 - Italeri Aus Decals
or 6 weekly interest-free payments of

$5.16
What's this?
---
Check with us when this will be back in stock.
This product is available.
---
The S-70A-9 BLACKHAWK was the mainstay of the Australian Army Aviation Regt for over 25 years as a troop transport, medivac helo and just all around go to aircraft .   It is still in service in a limited capacity, but a majority have now been retired.   This kit comes with Australian Decals and is great for beginners.
---
We Also Recommend
---