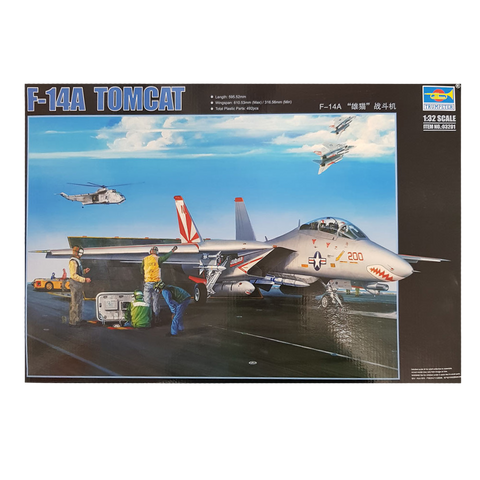 F-14A Tomcat 1:32 scale - Trumpeter
or 6 weekly interest-free payments of

$38.00
What's this?
---
Check with us when this will be back in stock.
This product is available.
---
This spectacular kit of probably one of the most beautiful and powerful interceptor/fighter aircraft.   It entered service in the mid 1970's and was retired from the US Navy in 2005.  It was made famous by movies such as "Top Gun".   It was credited with several kills in skies over the middle east and during the Gulf War.   This is a big kit with the ability to built it with Flaps/Slats, spoilers and airbrakes all deployed.   A full array of weapons also comes with the kit.   This 1:32 scale kit is for the advanced modeller.
---
We Also Recommend
---