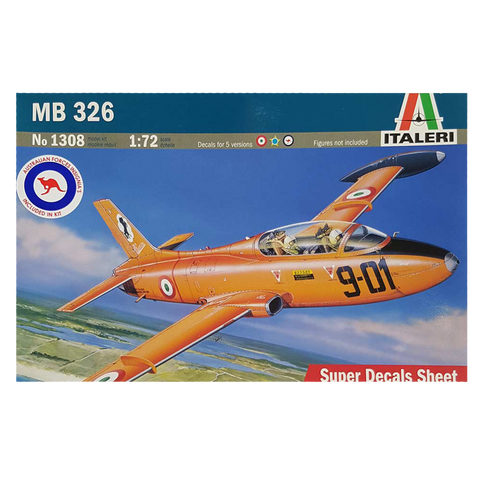 Macchi Trainer - MB326 1:72 scale - Italeri
or 6 weekly interest-free payments of

$4.50
What's this?
---
Check with us when this will be back in stock.
This product is available.
---
The Macchi was used by the RAAF and the RAN as its primary jet trainer for many years until it was replaced by the PC-9A and the Mk127 Hawk advanced jet trainer.   This kit comes with RAAF markings for the aircraft flown by the "ROULETTES"  the RAAF aerobatic display team which is based at the Central Flying School at RAAF EAST SALE in Victoria.  Great little kit for the Beginner.
---
We Also Recommend
---