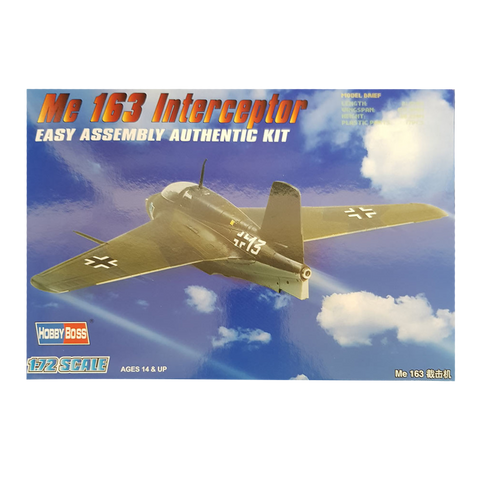 Me 163 Fighter Germany 1:72 - Hobbyboss
or 6 weekly interest-free payments of

$2.33
What's this?
---
Check with us when this will be back in stock.
This product is available.
---
One of the most unusual aircraft of WW2 the Me 163 was a rocket propelled aircraft used for quick strikes against US Bombers over the skies of Germany.   It was launched from a trolley from grass airstrips under the flight path of the bombers rocket to the altitude of the bombers make a number of close passes firing its cannon and once the fuel was used up it would glide back to the airstrip where it could be refueled, rearmed and launched again.   This one of a new series of simple 1:72 scale kits for the beginner.
---
We Also Recommend
---