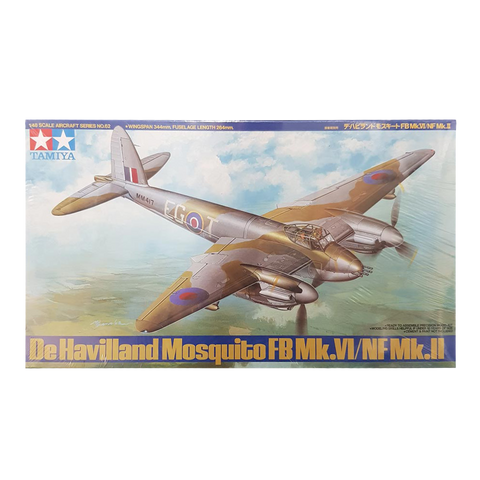 Mosquito FB VI/NF MKII De Havilland 1:48 - Tamiya - AUSSIE DECALS Included
or 6 weekly interest-free payments of

$11.50
What's this?
---
Check with us when this will be back in stock.
This product is available.
---
The Mosquito was a classic WW2 aircraft.   Developed with one role in mind it was adapted to full fill many other roles during and then after the war.  Constructed of mostly wood (plywood) which was readily available during a period where aluminium was in short supply, it could take a huge amount of punishment.  Flown by the RAAF both in Europe and also in the Asian theatre mostly in the Photo-recon roles.   The Tamiya kit is a beautiful kit and assembles with ease.   
---
We Also Recommend
---