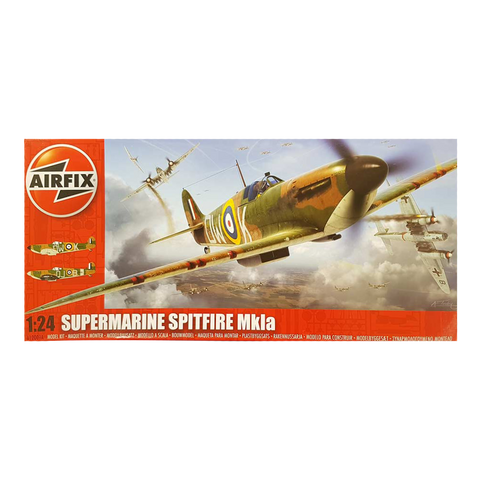 Supermarine Spitfire MK1 1:24 scale - Airfix
or 6 weekly interest-free payments of

$21.83
What's this?
---
Check with us when this will be back in stock.
This product is available.
---
The largest scale model kit of the famous Supermarine Spitfire around.    Makes into a great large model with a wingspan or around 40cm.   Full engine and cockpit detail as well as wing guns and magazines.    Makes into an aircraft which fought during the Battle of Britain. The Spitfire is regarded as one of the most beautiful looking aircraft ever built and was built in a large number of variants and flown by many different allied countries including several versions by the RAAF.
---
We Also Recommend
---