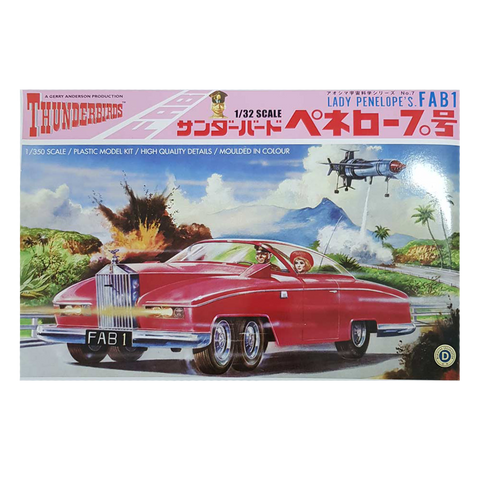 Thunderbird FAB1 1:32 scale - Aoshima
or 6 weekly interest-free payments of

$8.16
What's this?
---
Check with us when this will be back in stock.
This product is available.
---
Another of the THUNDERBIRD Series of models from AOSHIMA in Japan, this is a 1:32 scale kit of the famous FAB1, Lady Penelope's hot pink, six wheel drive Rolls Royce.  The car featured in many episodes of the original series of the THUNDERBIRDS and had the ability to become amphibious as a hydrofoil vessel, featured a canon which came through the radiator as well as smoke generators, oil slick generator and other futuristic capabilities, it was driven with great skill by Parker, Lady Penelope's always vigilant chauffeur.   This is a kit for the beginner and makes into a great looking model.
---
We Also Recommend
---